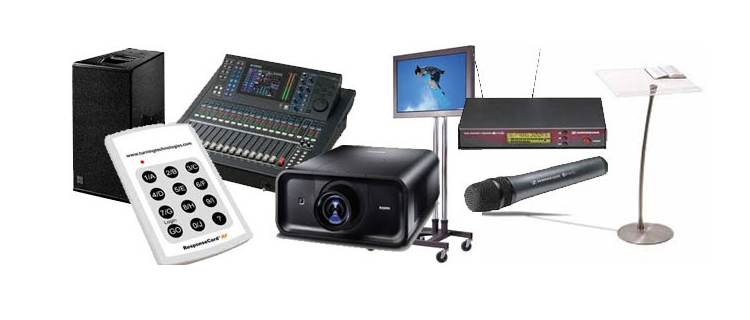 Audio-Visual Systems
Audio-Visual Systems are one of the core needs of any organization depending upon their business nature. It adds to the standard and calibre of your organization specially when you have a visting business delegation. An efficient and state-of-the-art Audio Visual system ensures a smooth presentation that allows unhindered communication of your message to the attendees.

An Audio-Visual system is not a collection of expensive equipments, they are actually a combination of compatible devices that bring out the best results in terms of longevity and efficiency.

Be it a meeting hall, customer service centres, clinics, hospitals, hotels, class rooms, shopping malls or even your TV lounge, RSI Geeks can provide you standard and customised solutions for your Audio Visual requirements.

We also troubleshoot existing installations and also suggest improvements to loopholes and inefficiencies left behind by previous installers.
Features
Ideally selected, positioned and installed display units add to the interiors of your office or domestic indoors. Projectors/Digital Whiteboards accompanied by a good sound system are an ideal choice for a meeting room or a conference hall. Plasmas, LCDs and LEDs are mostly used across Receptions, Sales Centres and Waiting Halls.
Ensuring effective propogation of sound across your premises is more important that the sound itself. We use the right choice of Ceiling and Wall Speakers with Compatible Amplifiers, Quality Microphones and Announcement systems for Halls and Counter Agents..
In order to aesthetically integrate Audio Visual devices in your interiors, it is necessary to choose the right ceiling and wall brackets and poles. Along with standard structures, customised solutions are also provided to provide maximum adjustment specific to your interiors.
High quality cables for a must to ensure best audio and visual results. Neat and Professional cable pulling across premises infrastructure should not be compromised at any cost.