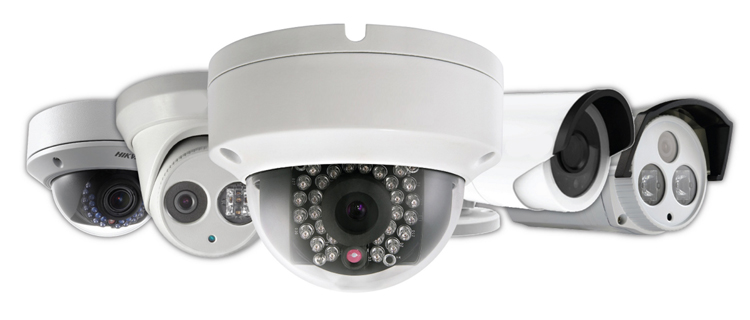 CCTV Surveillance Systems
Closed Circuit Television (CCTV) system allows you to monitor your office, factory or residence etc. in order to safegaurd your vital assets without physically being present at each location. A single CCTV system can display videos from mulitple surveillance cameras installed across various locations of a single premise. CCTV solutions in UAE, especially Dubai, are gaining importance due to ongoing efforts of organizations to efficiently monitor their assets and employees in a more professional and transparent fashion.

RSI Concepts provides CCTV security surveillance solutions for various business entities and homes to address their security requirements. Solutions are tailor-made based depending on factors specific to the clients concerns and priorities.
Why Install CCTV Surveillance Systems?
You surely require a CCTV surveillance system if:
You want to monitor the movement of people within your business premise (Banks, Hospitals, Government Departments etc.)
You want to monitor your employees to ensure just and unbiased performance assessment (Telesales staff, Receptionists, Customer Service agents etc.)
You want to monitor handling and management of goods coming in and out of your organization (Warehouses, Supermarkets, Construction sites etc.)
You want to ensure safety and security of your visitors and their belongings (Shopping Malls, Hotels, Restaurants etc.)
You want to provide extra security to your tenants (Residential buildings, Residential communities, Villa compounds etc.)
You want to keep an eye on your kids and the housemaid while you are at work (Flats, Villas, etc.)
Types of cameras and their applications
The most important component of a surveillance system is a rightly chosen CCTV camera. There are many factors that are taken into account before choosing the right CCTV camera e.g. Size of the coverage area, average distance of objects from the camera, available light in different sections of the day, and many other factors that may influence the output of captured images.

CCTV Cameras are available in different types e.g. Box Cameras, Dome Cameras, Speed Dome Cameras, Vandal Proof Cameras, Bullet Cameras, IP Network Cameras, Mobile CCTV Camera etc. All these cameras are available with options of Auto/Manual Focus and Day/Night recording ability.
A DVR is the central component of a CCTV surveillance system. It is the device to which all the cameras and display units are connected. A DVR is responsible for recording of captured images depending upon the storage capacity of the hard disk fixed in it. A DVR is available in 4,8 and 16 channel device depending upon the number of cameras installed. There are many features available in a DVR e.g. Motion Detection Recording, Audio Capturing, Internet Access, 3G Mobile Access, 30-90 Days of Recording etc.

The DVR also provides a user friendly interface which helps administrators to scroll through past recorded videos based on date and time selection. Surveillance recording can also be stopped in case recording is not required after office hours.