We offer a complete exhibition stand kiosk design and full project management services, taking our customers from the initial concepts to the final design renders and then the building and installation in exhibitions, expos, events and fairs in all around the UAE. Our skillful and experience exhibition stand builder staff ensures superior quality of the work and makes the render a reality. The project management team take care of the entire project execution including logistics, work scheduling, quality control, installation and then the removal, storage and even refurbishment for the future events.
It is all about planning, our exhibition experts plan the entire exhibition keeping in mind the goal and the theme of the exhibition. We plan everything, which enable us to adhere to tight timelines, strict schedules and financial limitation. We have a vast experience in working in Dubai, Abu Dhabi, Sharjah and all around the UAE.
Mall Kiosk
Along with exhibition stands we also provide designing and installing services for mall kiosk for retail businesses in shopping malls and indoor public spaces. The RSI Geeks is offering shopping mall kiosk, retail kiosks and display stands in Dubai and all around the UAE. Our experienced staff and professional project execution approach makes it easier to get approvals from the popular shopping malls in UAE and we totally comply with the local laws, safety and other regulations of the local shopping malls, exhibition centers, expos, and open spaces in Dubai, Abu Dhabi, Sharjah and other emirates of the UAE. You can chose from existing designs or we can design a completely new mall kiosk from scratch to meet your requirements. The design and quality of the mall kiosk is the primary cause of attractions in indoor spaces. We make sure your brand stand outs from the rest. We are expert in glass, wood, MDF, metal work, electrical work & lighting, retail shelves, digital signage and customized branding. The mall kiosks are also known as mini-stores, shop-in-shop, retail outlet, and vending kiosks. If you are looking for a reliable business partner to kick start or expand your existing business, feel free to get in touch with us.
Exhibition Kiosk
Distinguishing and Unique designs Build to Achieve Branding and Sales Goals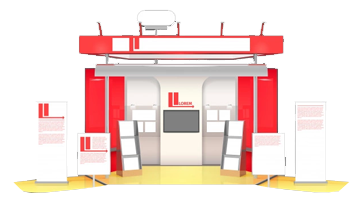 Graphics and 3D
The Graphics and photo-realistic 3D Renders Help Achieving the Best Quality Design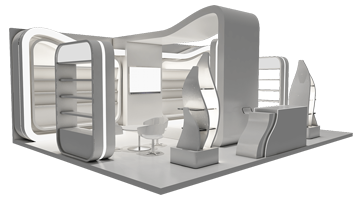 Modular Stands
Most Cost Efficient Exhibition Stand Type, Fully Reusable and Reconfigurable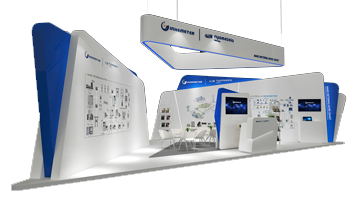 Shell Scheme
Tailor-made High-end Branding for Information and Business Objectives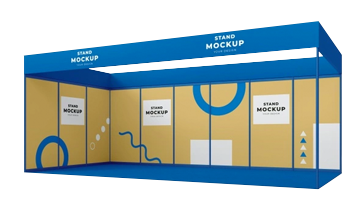 Double Decker
Eye-catching, Futuristic Stand Design and Architecture for Maximum Space Utilization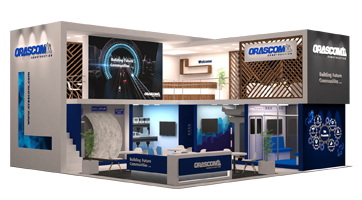 Customized
Tailor-made to Accommodate the Customer Needs for Space, Shape, Cost and Stand Design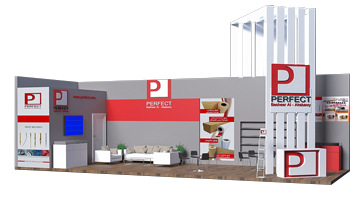 Digital Solutions
Video Walls, Interactive Signage, Registration Kiosk to Enhance Visitor's Experience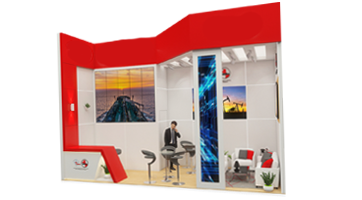 Large Pavilions
Covering Large Spaces to Maximize the Outcome of the Stand with Higher ROIs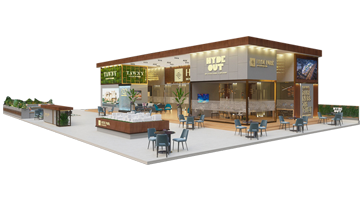 A to Z Support
From Idea Generation to Installation, Dismantling and On-Site Support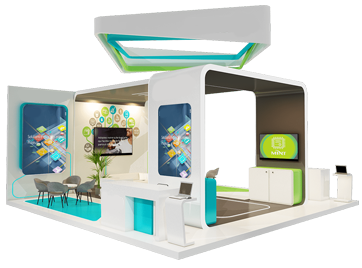 We completely understand how important exhibition stands are for a business. That is why our customized exhibition stand service is setup to offer tailor-made designs which are versatile in creativity and design. We design exhibition stands for each customer as per their goals and their audience.
There is always an element of attraction in each design to attract more traffic to your exhibition stand kiosk. It doesn't matter where you are going to exhibit we provide services all across the UAE.
Why Chose RSI Geeks Exhibition Stand Kiosks?
RSI Geeks have an experienced and skilled exhibition stand designing and building team. Our project managers are trained to work under pressure and they can handle difficult situations very well. Our in-house teams and supply chain enable us to execute the projects with a very tight schedule and shorter timelines. Our large local facility is equipped with latest machinery and advanced computerized equipment which enables us to ensure superior quality and high precision.
Methodology

Experienced Team

Advance Facility

On-Site Support

Dedicated Project Manager

Reliable Supply Chain

Competitive Costing and Quicker Delivery
Our experienced team and reliable resources enable us to deliver excellent aesthetics and exquisite designs at a very competitive cost. We deliver exhibition stand kiosks for the local and international clients and we are capable of taking care of anything and everything for our clients to let them focus more on their other productive tasks. From idea generation to modeling, building, logistics, on-site support and at the end dismantling, everything will be taken care of. This makes us able to meet the tight schedules and empower us in the difficult situation.
Since we are offering A to Z support for the event and exhibition stand kiosk projects so our customers don't have to deal with multiple vendors, which also reduces the cost. Our customer's satisfaction is our top priority. That is why our project plan is set in accordance with the budget and timeframe of the customers. This distinguishes us from the rest of the market.
Projects and Inspirations