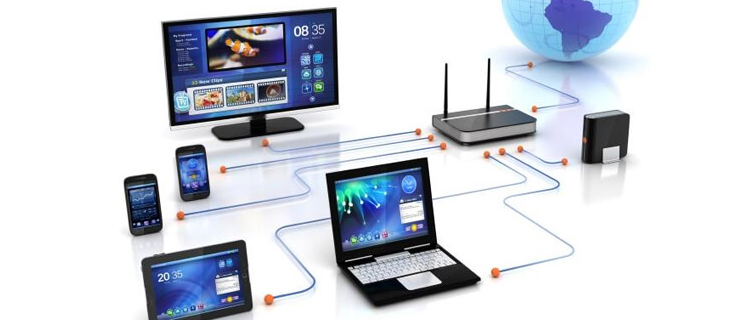 Network Setup
An office network setup not only ensures smooth communication across an organization, it also helps to secure sensitive and vital information important to the management. Growing business trends means maintaining of international office standards, and an office network setup is the beginning of the standardization process.If you are a new setup, let an RSI Geeks personnel visit your premises and advice you a complete network and resource sharing setup for your office that fits to your requirement and is able to fit in future expansion as well.
Structured Cabling
A standard network consists of Cat 5, Cat 5e or Cat 6 cables that interconnect various devices on a network e.g. PCs, Printers, Servers and other devices required over the network. The selection of the cables depends on the distance of nodes from the server and the data-transfer speed to be achieved across the network.
Features:
High Configuration branded and customised servers to carry the communication load of your workplace ensuring a smooth working environment. We also setup exchange servers for email solutions. Choosing the right configuration server machine for a network setup is the most important decision of the network implementation process.
Smart configuration of systems across the network ensure a 'no-conflict' network setup which helps in smooth future maintenance. RSI Geeks follows industry standard configuration methods to ensure error-free network setups. Following industry standards also ensures hassle free maintenance of networks in case clients want the network setup to be looked after by their own IT staff.
The fast paced growing nature of this field means an increase in the negative trends towards security vulnerabilities of networks. Investing a fair amount towards a network setup and then leaving it open for fatal damage would be illogical. The right choice of security softwares and firewalls help to implement make sure that you dont have to worry about your sensitive company information going out to unsafe hands.